Beiträge
Themengruppen
Recherche
Service
Community
Sponsoren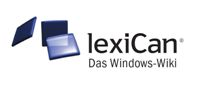 Wissensmanagement-Kalender
Im Veranstaltungskalender sind ausgewählte nationale und internationale Konferenzen, Messen und Tagungen zum Thema Wissensmanagement zusammengefasst und durch ics-Import z.B. direkt in Outlook integrierbar.
Falls Sie uns eine Veranstaltung melden wollen, wenden Sie sich bitte an uns.
Social Business & Digital Collaboration
23.September 2015 - 25.September 2015
S - Stockholm
Through this premier marcus evans conference we will showcase the best strategies, tools, techniques and technologies to achieve these goals quickly in a consistent and easy way. With our experts, we will analyse and benchmark successful digital collaboration models that allow companies to create a smarter workforce, anticipate customer needs, and improve overall enterprise performances ensuring both organisational productivity and effectiveness.
Key Topics include:
Analyse and benchmark successful digital collaboration models

Discuss innovative tools and techniques to achieve organisational and cultural goals in a consistent and easy way

Look into best practices of engaging intranet experience for employees

Empower the business with a set of tools that enable real time knowledge sharing

Create a smarter workforce, agile and well informed to strengthen your business processes

Improve overall enterprise performance through social collaboration while enhancing organisational productivity and effectiveness

Anticipate customer needs and build brand loyalty making easier for them to interact with your business and share ideas and opinions
Conference Workshops:
· Evolution of a Knowledge Management System in a Highly Autonomous Organisation
· Working Out Loud as a Mature Way of Sharing and Enhancing Processes While Becoming a Learning Organisation
*Delegate discounts available for Community of Knowledge newsletter readers.
For more information about the event and to register please contact Constandinos Vinall, ConstandinosV@marcusevanscy.com or visit the website: http://bit.ly/1IIUyZT
Zurück