Beiträge
Themengruppen
Recherche
Service
Community
Sponsoren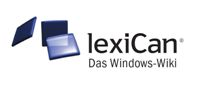 Wissensmanagement-Kalender
Im Veranstaltungskalender sind ausgewählte nationale und internationale Konferenzen, Messen und Tagungen zum Thema Wissensmanagement zusammengefasst und durch ics-Import z.B. direkt in Outlook integrierbar.
Falls Sie uns eine Veranstaltung melden wollen, wenden Sie sich bitte an uns.
Semantics
15.September 2015 - 17.September 2015
A - Wien
Organisation: Wirtschaftsuniversität Wien
The annual SEMANTiCS conference is the meeting place for professionals who make semantic computing work, and understand its benefits and know its limitations.
The SEMANTiCS program is a rich mix of technical talks, panel discussions of important topics, and presentations by people who make things work - just like you. In addition, attendees can network with experts in a variety of fields. These relationships provide great value to organisations as they encounter subtle technical issues. The expertise gained by SEMANTiCS attendees has a long-term impact on their careers and organisations.
These factors make SEMANTiCS the major event for our community bridging between research, industry and public administration.
15% discount for our readers, see details in the next newsletter
more informations: http://semantics.cc/
Zurück