Beiträge
Themengruppen
Recherche
Service
Community
Sponsoren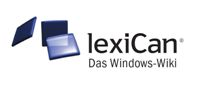 Wissensmanagement-Kalender
Im Veranstaltungskalender sind ausgewählte nationale und internationale Konferenzen, Messen und Tagungen zum Thema Wissensmanagement zusammengefasst und durch ics-Import z.B. direkt in Outlook integrierbar.
Falls Sie uns eine Veranstaltung melden wollen, wenden Sie sich bitte an uns.
SEMANTiCS
1.September 2014 - 5.September 2014
D - Leipzig
Unsere Leser (Newsletterempfänger) erhalten 20% Rabatt! Our Readers (Newsletter recipients) get 20% discount.
Die Konferenz, die schon in den Jahren zuvor stets mehr als 250 Personen angezogen hat, spricht Anwender aus Industrie und Verwaltung gleichermaßen an wie Entwickler, Forscher und Berater. Unter dem Motto 'Transfer / Engineering / Community' wird im Rahmen zahlreicher Vorträge und Diskussionsrunden z.B. beleuchtet, welche konkrete Anwendungen für Branchen wie Pharma, Medien oder Automobilindustrie mit Hilfe von Linked Data oder Text Mining bereits implementiert werden konnten bzw. zukünftig generiert werden können.

Die Veranstaltung bietet Raum sowohl für Praktiker, die sich bei Anbietern am 'Marktplatz' über State-of-the-Art Technologien informieren können, als auch für Fachexperten, die im Rahmen von branchen- und themen-spezifischen Sitzungen aktuelles Wissen austauschen können.
Mit der DBpedia (http://www.dbpedia.org) wurde ein Kernelement der Linked Data Cloud in Leipzig entwickelt und bildet seither ein wesentliches Element des semantischen Webs. Die internationale DBpedia Community trifft sich am Vorabend der SEMANTiCS, am 3.9.2014, ebenfalls in Leipzig und feiert die Gründung des Fördervereins "DBpedia Association", welcher sich zur Aufgabe gemacht hat, eine öffentliche Dateninfrastruktur für einen gigantischen multilingualen, semantischen Wissensgraphen (http://dbpedia.org/association) unter dem Namen DBpedia bereitzustellen.
Konferenzwebseite: http://www.semantics.cc
---------------- ENGLISH ---------------------------------------------
The conference which has attracted more than 250 people every year adresses interests and matters of users from industry and public administrations just as much as topics being focused by developers, researchers and consultants. According to the motto 'Transfer / Engineering / Community' numerous talks and round tables will highlight from a number of perspectives how applications based on linked data or text mining have been implemented or will be generated in the future for branches like pharma, media or automotive industry.

The event offers space for practitioners and vendors to talk about state-of-the-art technologies on the 'market place', whilst subject matter experts discuss about innovative methodologies, projects and their approaches in the course of domain- and theme-specific sessions.
DBpedia (http://www.dbpedia.org) is one of the core elements of the Linked Data Cloud and has been developed in Leipzig. Since then, this data set has been used and implemented by various platforms and products. The international DBpedia Community will meet at a co-located event on September 3, 2014 in Leipzig to celebrate the foundation of the "DBpedia Association" (http://dbpedia.org/association). This body will from now on support the development of a public data infrastructure by providing a giant multi-lingual knowledge graph called "DBpedia".
Further reading: http://www.semantics.cc
Zurück