Beiträge
Themengruppen
Recherche
Service
Community
Sponsoren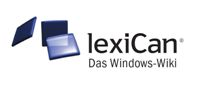 Wissensmanagement-Kalender
Im Veranstaltungskalender sind ausgewählte nationale und internationale Konferenzen, Messen und Tagungen zum Thema Wissensmanagement zusammengefasst und durch ics-Import z.B. direkt in Outlook integrierbar.
Falls Sie uns eine Veranstaltung melden wollen, wenden Sie sich bitte an uns.
KM Asia 2012
6.November 2012 - 8.November 2012
Singapore
6-8 November 2012, Singapore
KM Asia is now in its twelfth year of delivering the latest knowledge management strategies from around the world direct to Singapore and the wider Asian region. This year we have senior knowledge practitioners from Singapore, Malaysia, Thailand, India and Japan to present their experiences and case studies of KM in Asia. We also have speakers from the UK and USA to give you the latest theory and practices from Europe and North America.

Don't miss this year's outstanding range of speakers and their global, regional and local practices:
Listen to ground-breaking management thinking from knowledge management gurus Dave Snowden, David Gurteen, Patrick Lambe and Ron Young
Hear how Shell Global Solutions, Malaysia has used lessons learnt to save USD100 million.
Benefit from Washington's latest research conducted by the Federal Aviation Administration, USA into generational differences in the way we share knowledge
Find out how the United Nations Development Programme is using KM to transform the government of Afghanistan
Understand how private sector organisations in Singapore are innovating using customer knowledge and insight with case studies from OCBC Bank
Learn how a social CEO and use of the social media tools is helping to connect and engage people in Deloitte, India
Discover the people strategies that SingPost (established 1819) is employing to transition its knowledge workers ready for a new era in the rapidly changing postal services industry
Further Information and registration is available on the conferencee website - http://www.kmasia.com/ .
The Community of Knowledge is pround to continue a tradition of fruitful partnership with the KM Asia Conference this year as well.
The discount code KMAMP15 entitles C-o-K members with 15% discount off the normal price.
Zurück