Beiträge
Themengruppen
Recherche
Service
Community
Sponsoren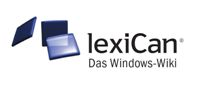 Wissensmanagement-Kalender
Im Veranstaltungskalender sind ausgewählte nationale und internationale Konferenzen, Messen und Tagungen zum Thema Wissensmanagement zusammengefasst und durch ics-Import z.B. direkt in Outlook integrierbar.
Falls Sie uns eine Veranstaltung melden wollen, wenden Sie sich bitte an uns.
I-SEMANTICS / i-KNOW 2012
5.September 2012 - 7.September 2012
Graz, Austria
I-SEMANTICS is one of the largest conferences in Europe in the field of semantic systems and the Semantic Web. It is held concurrently with the I-KNOW Conference on Knowledge Management and Knowledge Technologies. The combination represents a unique approach bridging the gap between highly affiliated communities and complementary research fields.
As a conference aiming to bring together science and industry, I-SEMANTICS encourages scientific research and application-oriented contributions in the field of Semantic Technologies, Semantic Web and Linked Data.
i-KNOW 2012 brings together international researchers (in the English speaking i-Science Track) and practitioners (in the German speaking i-Praxis Track) from the fields of knowledge management and knowledge technologies. Opening and closing keynotes and a conference-wide i-Exhibition complete the i-KNOW conference program.
Zurück