Beiträge
Themengruppen
Recherche
Service
Community
Sponsoren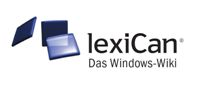 Wissensmanagement-Kalender
Im Veranstaltungskalender sind ausgewählte nationale und internationale Konferenzen, Messen und Tagungen zum Thema Wissensmanagement zusammengefasst und durch ics-Import z.B. direkt in Outlook integrierbar.
Falls Sie uns eine Veranstaltung melden wollen, wenden Sie sich bitte an uns.
KM Asia 2011
8.November 2011 - 10.November 2011
Singapur
Organisation: Ark Group Conferences
Die Community of Knowledge ist Medienpartner der KM Asia. mit einer E-mail mit dem Code "KMA20" an kmasia@ark-group.com erhalten Sie einen Nachlass von 15%.
KM Asia has an eleven year track record in delivering insights from the cutting edge of management thinking, along with best-in-breed international and regional case studies from both government and enterprise. Yet, as an event, we are always learning too, and we understand that even the best KM strategies and techniques from the US, UK and Europe cannot simply supplant those used in the Asian continent and context where the culture is unique and different again between Asian countries.
LEARN FROM PRACTICAL CASE STUDIES
So this year's KM Asia will bring you more directly applicable and practical award winning local and regional case studies than ever before. You can still expect to learn from the success stories of international organisations but those that are featured in this year's agenda have been especially researched and selected to ensure that they hold a strong relevance for senior Asian knowledge executives and practitioners.
HEAR ASIAN IMPLEMENTATIONS
But for true applicability, we know that it is important to you to hear from knowledge practitioners who are delivering KM strategy directly in a variety of leading Asian organisations and, at KM Asia 2011, you can hear the award winning stories of Tata Steel and Wipro from India; the Korea Water Resources Corporation; and the Intellectual Property Office and Supreme Court both of Singapore. You can also hear from leading Singaporean professional services firm Fragomen and Arup from Australia on their Hong Kong Mass Transit Railway case study.
SINGAPOREAN OPENING KEYNOTE ADDRESS
To put all of this KM activity in Asian government organisations and businesses into context we are delighted to welcome, too, our special guest speakers from Singapore, Dr N. Varaprasad, Director, London School of Business and Finance, Singapore and former Chief Executive of the National Library Board, Singapore who will open the conference with his co-author Johnson Paul from the National University of Singapore on the subject of Asian cities as knowledge hubs.
GLOBAL MANAGEMENT INSIGHT
The latest management thinking from around the world has always been an essential factor in challenging the way we do KM in any country and this year's KM Asia will not disappoint.
CONNECT AND SHARE WITH YOUR PEERS
All good knowledge managers know that connecting, conversation and interaction are critical factors when it comes to how we learn and for this reason plenty of interactivity has been built into the programme for KM Asia 2011.
DON'T MISS OUT!
KM Asia 2011 brings you the most locally relevant strategy, thinking and organisational stories from around the globe, so that you will return to the office with a better understanding of how to practically implement your knowledge initiatives and secure an enhanced role for the knowledge function in your organisation, along with a full business card holder packed with useful KM contacts.
Zurück