Beiträge
Themengruppen
Recherche
Service
Community
Sponsoren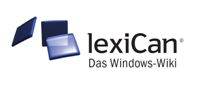 When Knowledge Takes the Helm

Or, how existing capabilities help leaders better cope with the challenges of a turbulent environment.

17. Januar 2014 von

MD Lukas Michel

The Global Peter Drucker Forum 2013 in Vienna (www.DruckerForum.org) has clearly concluded that current managerial practices in many organizations are ill suited to cope with an increasingly complex world. Moreover, they make insufficient use of the knowledge of highly qualified talent in their organizations. The many experts and leaders from all over the world agreed that traditional management requires a fundamental rethink to address these issues. Simultaneously participants asked themselves, why current reality in organizations is so far away from these insights and perceived consensus at the conference. Why can't leaders translate that knowledge into action? The intuitive response: managerial principles, invented 100 years ago for the industrial age, are of limited use to support organizations and people in the knowledge era. So, what does this mean for the management practice in organizations?

Anhang:
Das Kommentarsystem ist zurzeit deaktiviert.
Verwandte Beiträge
Schlagworte
Dieser Beitrag ist den folgenden Schlagworten zugeordnet