Beiträge
Themengruppen
Recherche
Service
Community
Sponsoren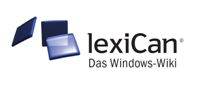 The Gurteen Knowledge Café

A Knowledge Cafe Tip Sheet V1.0

09. April 2013 von

David Gurteen

The Gurteen Knowledge Café brings a group of people together to have an open, creative conversation on a topic of mutual interest to surface their collective knowledge, to share ideas and to gain a deeper understanding of the issues involved. Ultimately the conversation should lead to action in the form of better decision-making and innovation.

Lizenziert unter einer Creative-Commmons Lizenz

Anhang:
Das Kommentarsystem ist zurzeit deaktiviert.