Beiträge
Themengruppen
Recherche
Service
Community
Sponsoren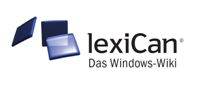 Spoilt for Choice - Wiki Software for Knowledge Management in Organisations

31. März 2011 von

Redaktion

,

Daphne Gross

,

Ingo Frost

The article presents the most popular wiki solutions and provides an analysis of features and functionalities based on organisational needs for the management of knowledge. All wiki solutions are compared to usability, search function, structuring and validation of knowledge.

Lizenziert unter einer Creative-Commmons Lizenz

Anhang:
Das Kommentarsystem ist zurzeit deaktiviert.
Themengruppen
Dieser Beitrag ist den folgenden Themengruppen zugeordnet
Schlagworte
Dieser Beitrag ist den folgenden Schlagworten zugeordnet