Beiträge
Themengruppen
Recherche
Service
Community
Sponsoren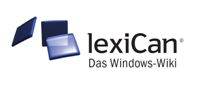 Knowledge Management at Ernst & Young

05. Oktober 2000 von

Dave Pollard

Since its pioneering knowledge management and organizational learning ("KM/OL") efforts began in 1994, Ernst & Young has since received at least a dozen awards for its KM/OL leadership. These include being named in the Top five world's Most Admired Knowledge Enterprises (MAKE Award) recognition two years running. The firm's employees share a 650-person centrally managed Knowledge Organization (the "CBK—Center for Business Knowledge"), and have universal access to its knowledge-powered Intranet (the "KnowledgeWeb"). At time of writing, the firm is selling its consulting practice to Cap Gemini, but Cap Gemini has insisted on having ongoing access to the CBK and the KnowledgeWeb as part of the deal.

Das Dokument ist ca. 630K groß. Haben Sie daher beim Öffnen etwas Geduld.

Anhang:
Das Kommentarsystem ist zurzeit deaktiviert.
Themengruppen
Dieser Beitrag ist den folgenden Themengruppen zugeordnet
Schlagworte
Dieser Beitrag ist den folgenden Schlagworten zugeordnet