Beiträge
Themengruppen
Recherche
Service
Community
Sponsoren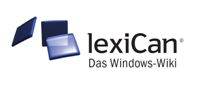 Ein grundlegender Begriffsrahmen für das Wissensmanagement im Software-Engineering

Ein auf der KnowTech 2001 gehaltener Vortrag. Der Artikel entstand mit freundlicher Unterstützung der BITKOM.

21. Oktober 2002 von

Prof. Dr.-Ing. Siegfried Wendt

Many problems in software engineering have been solved in the past, but one major problem is still unsolved, and its relevance is growing fast: Because of the lack of adequate abstractions and models, the knowledge on complex software systems cannot be communicated efficiently from those who have it to those who need it. The paper presents the outline of a theory of description for the field of software engineering. Key concepts of this theory are (1) the separation of knowledge about system structures from knowledge about mapping system structures into source structures, (2) the classification of software systems as special cases of dynamic systems which can be modeled and represented on the basis of well defined categories of abstractions, (3) the explanation of implementation and programming as relations between different system models.

Anhang:
Das Kommentarsystem ist zurzeit deaktiviert.
Schlagworte
Dieser Beitrag ist den folgenden Schlagworten zugeordnet