About us
The Community of Knowledge is an independent internet platform that allows experts to share and present high-quality knowledge in the field of knowledge management.
The Community of Knowledge provides valuable knowledge and experience to professionals as well as anyone interested in the topic knowledge management. The community discusses relevant questions and develops pragmatic solutions through sharing practical experience.
The Community of Knowledge (C-o-K) was founded in 2000 and re-launched in September 2009. It has gained wide acceptance with a strong network of experts. The Community of Knowledge is widely known in the German-speaking knowledge management community. Pumacy Technologies AG is main sponsor of the Community of Knowledge and provides technical support and other resources. This strengthens the community's impartiality and assures that authors can publish their articles online free of charge.

Project members
Our team is made up of the previous Community of Knowledge editorial staff as well as research assistants from Pumacy who provide technical and strategic advice to the community.

Steffen Doberstein is editor-in-chief of the Community of Knowledge since 2004. Due to his commitment the Community of Knowledge has grown and is now widely known in German-speaking knowledge management community. Steffen has done voluntary work for the GfWM (Gesellschaft für Wissensmanagement e.V.) for years. He acquired valuable skills in knowledge management and created enormous benefit to the community.

Daphne Gross is a member of the knowledge management and business development team at Pumacy Technologies. Daphne has been involved in the development of knowledge management platforms and has scientific experience in the field of organisational knowledge management. She manages the communication strategy and develops the concept of the community.

Ludger Wagner is software engineer at Intakt Internet Services GmbH & Co KG. Ludger acquired valuable skills in the integration and development of several web-based learning communities. He is responsible for the operation and maintenance of the portal.
Ani Hayka is a student of computer science, specialising in business computer science and complex and distributed IT systems. Through her studies and many years of practical experience with Typo3 and open source communities she oversees the technical administration of the platform.
Former project members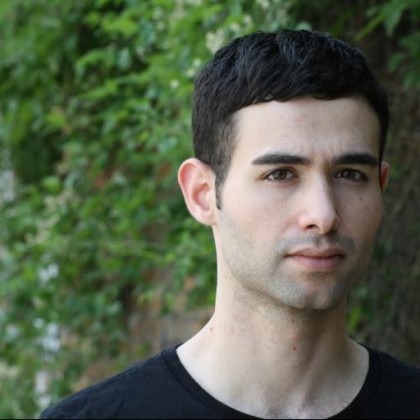 Shaked Spier studies M.A. Library and Information Science at the Humboldt University, Berlin, with main focus on Knowledge Management, Information Ethics and Politics. He has past experience as a knowledge manager in the Israeli Air Force.
Shaked is Project Assistent in Pumacy Technologies' Knowledge Management division and supports the Community of Knowledge as member of the editorial staff, communications and PR.


Melanie Welker studied at the University Of Applied Sciences Of Zwickau. In the course of her diploma thesis she compared global web based knowledge management networks and derived efficient procedures.

Robert Wander is data processing specialist. He oversees technical administration and development of the Typo3 system. As a freelancer he works for Pumacy Technologies AG and has many years of experience with Typo3 specialisation.

Ingo Frost is a member of the knowledge management team at Pumacy Technologies AG. Ingo has technical expertise and scientific experience in the area of online collaboration. With his conceptual knowledge of the community structure he has the general overview of the whole project.
As a software engineer at Pumacy Technologies AG Steffen Müller was responsible for administration and development of the community portal. Steffen has been a member of the TYPO3 Community for years and gained considerable expertise with the use of content management systems. Additionally, he supported the Community of Knowledge with his knowledge as a communication scientist and open source community expert.
The Founders
In 1999 both partners of m2-consulting GmbH, Janko Jochimsen and Martin Luckmann, developed the concept of the Community of Knowledge. It was their basic idea to make knowledge available and easy to find as people organise and look for information differently and therefore it was even more important for them to implement a clear structure. The founders also considered how to motivate people to share precious knowledge and created a peer to peer knowledge exchange platform. Even if all of the ideas haven't been implemented and haven't been successful to date the content is of very high quality. As consultants, the founder's philosophy is based on setting good examples and accomplishing tasks as well as doing things on your own. This was the start of the C-o-K.